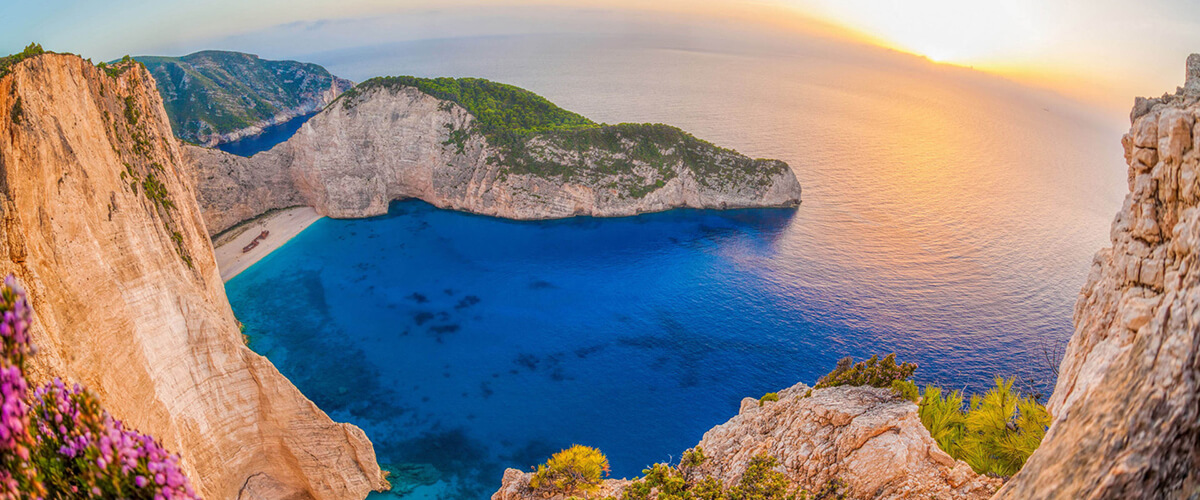 The flower of the east
Welcome to the lovely island of Zakynthos! It's on the west coast of Greece, south of the Ionian Sea, across from the Peloponnese. Because the island's beauty is well known, thousands of visitors from all over the world come to visit it.
The amazing beaches, as well as the Caretta Caretta turtle, are the island's main draw. Beautiful sandy beaches with clear water in all shades of blue can be found all over the island. Among the most photographed beaches in the world are the Shipwreck Cove, the untouched and protected Gerakas beach, the deep cold and blue waters of the rocky Porto Limnionas, and the long sandy family friendly beaches of Kalamaki and Laganas.
The endangered Caretta Caretta turtle, which lays its eggs on some of these beaches, is an unique animal. It is protected by the National Marine Park, which helps to maintain the natural balance of the sea environment.
Zakynthos town is a picturesque island capital with pedestrian streets, the glorious Saint Dionysios church (Patron Saint of Zakynthos), a port road with many cafes and restaurants, historical squares such as Saint Marcos and Solomos, museums that preserve the island's heritage, and the beautiful Bohali hill with breathtaking panoramic views and the old Venetian Castle that still stands strong.
Explore Zakynthos now by booking a vehicle with X rentals Book Online Now